Finding The Solution For You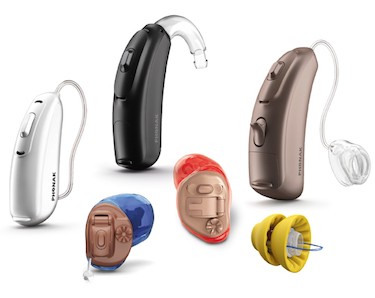 After we have completed your comprehensive hearing evaluation, our staff will review your results in detail. We utilize a tool called an audiogram which illustrates your current level of hearing ability. You'll be able to clearly see and understand which frequencies and volumes are within your hearing range and which ones you may be missing on a day to day basis. Not only will an audiogram help us to establish any patterns, but it will guide us to the treatment options that are most appropriate.
Keep in mind, at Midwest Audiology Center we value and respect the priorities and needs of each patient we see, so you'll never be forced into making a decision about your hearing treatment. We'll review the most appropriate hearing devices for your particular type of hearing loss and we encourage you to ask us any questions you might have.
If you do decide to make a hearing aid purchase, we'll explore a range of device options, from sleek designs that are equipped with the latest features to ones that are straightforward and budget friendly. Our goal is to make the process of acquiring hearing aids an easy and relaxed one.
---
Click here to view our hearing aids